Need to be more active?
Want to be more tech-savvy?
Hope to build independence?  
Open the Lid has Tools & Community For Everyone.
Classes Available 5 Days a Week!
Learn What Open the Lid has to Offer:
"I can't recommend these classes/groups enough! They have saved my Mattison from social regression and allowed him opportunities to make some real friends. Hats off to Lydia and Open the Lid!"
Robin, Mom of a student
While some people need general ways of achieving empowerment other people benefit from discreet skills. Open the Lid meets you 
where you are
and takes you to
where you want to be.
Open the Lid Offers: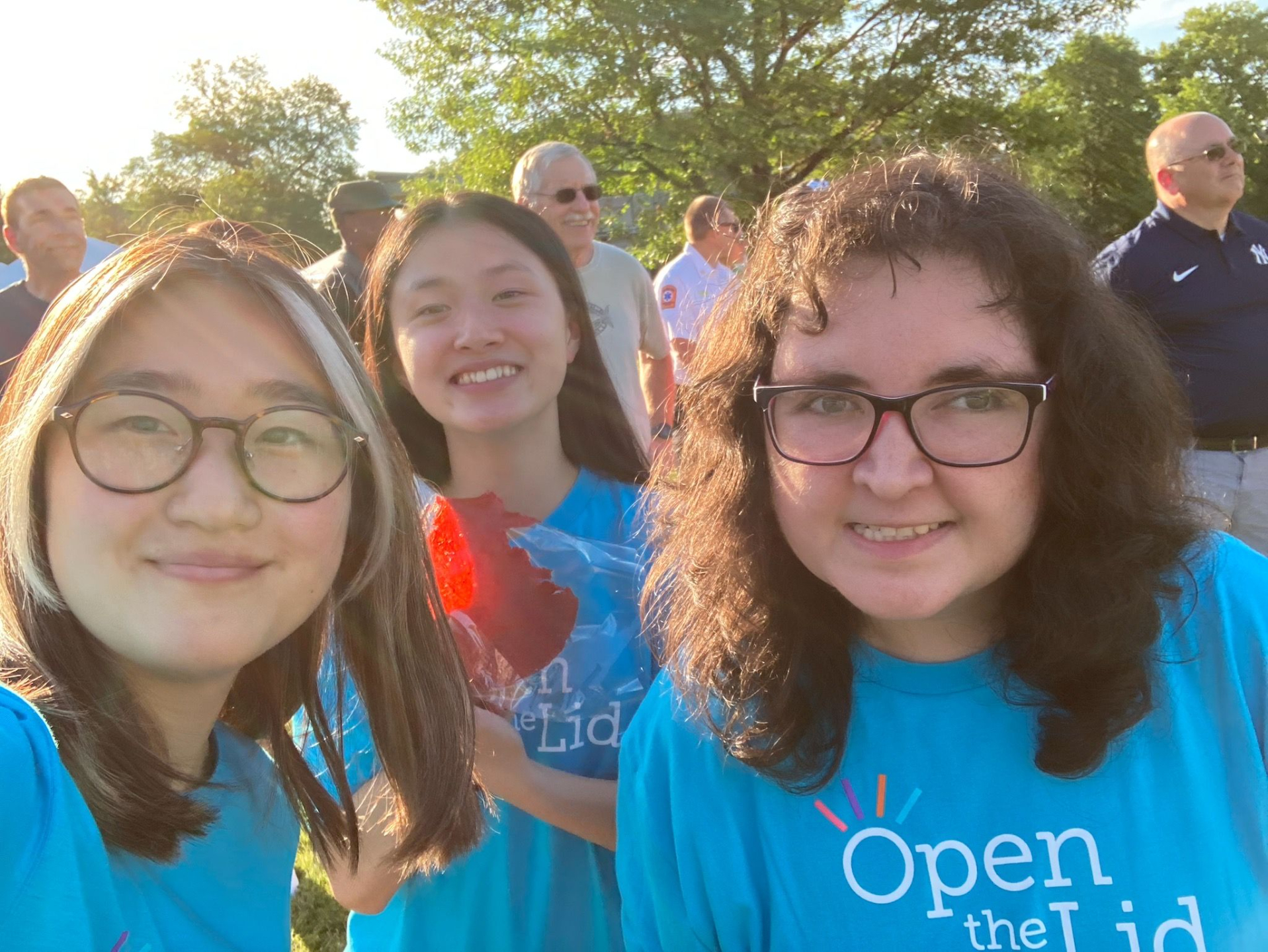 What are Technology Classes?
 

Whether Group Classes, Individual Classes or both, 

you will learn how to:
Interact with augmentative communication technology

Research & apply organizational and time management apps

Learn how to create and use G-drive, Zoom, and Social media platforms (Youtube, Instagram, Facebook and Discord)
What are Movement Classes?
In our Individual Classes

you will learn how to:
Build mind-body awareness through movement

Strengthen your balance for stability and emotional well-being

Learn tools that keep you motivated

Make friends and connections through group activities and partner exercises
What are Empowerment Classes?
Whether Group Classes, Individual Classes or both, y
ou will learn:
To build short-term goals

Simple tools to solve problems and make friends

Self-regulation

Conflict management

Creating long-term goals with short-term steps
What Caregiver Classes?
Caregivers face unique challenges, we can help. These classes will help navigate:
Home routine

Community resources

Educational advocacy (IEP, behavior plans, etc)

Government funding

Sibling dynamics

Divorce

Behavioral challenges

Feeding challenges
Join Our Live Online Classes 

 
Group Classes 2x/week 
Bonus/Make-up Classes 3x/week
Bonus Support Materials
Understand the concepts more deeply and reinforce new ideas by using the videos and workbooks. 
Workbooks act like homework and put new strategies into practice. 

Videos accompany the workbook and make content more accessible to auditory learners. 
"The students at Open the Lid's group class celebrate me for exactly who I am. We've become close friends."
B.M, Open the Lid member
Is Open the Lid Worth the Investment?
Our team is uniquely qualified to build and nurture meaningful community at Open the Lid.
We're able to adjust as the community's needs and interests change with new programming, outside experts, and flexible scheduling.  
If 1-on-1 support would be helpful, the Individual Classes allow us to spend time working toward specific goals at the right pace. 
"My anger went down by 50% for the first time in my 39 years of life! I've made new connections, learned new strategies, and extended friendships out of our group. I have a loving and charismatic girlfriend who knows what she wants!"
J.S, Open the Lid Student
 "I always look forward to this group. It's where I have the most meaningful and supportive conversations and connections.."
G.L, Open the Lid Student
"Open the Lid is the missing link between home, school, and community.

"
Paul, Dad of 9 year old kid with Cerebral Palsy
"Open the Lid has made such a difference in my life, and our lives as a family. I don't know where we would be today without it."
Meghan, Mom of a son with Cerebral palsy
How Do I Know that This Program is Legitimate?
Is This Program Refundable?
What Kind of Results Can I Expect?
Is This Still Helpful for Non-Verbal Students?
How Will This Save Me Thousands of Dollars?
Can These Classes Be Reimbursed by Medicaid Waiver and Self-Direction Funding?
What Support Do You Offer To Parents and Caregivers?
"Our entire family benefited from Open the Lid, which helped us to find a deeper understanding of each other and put in place solutions for a more balanced life. "
Margaret, Mom of a teenager